Want to get your SuiteCommerce Advanced web store on the latest version?
Our team of experienced eCommerce experts
will help you

upgrade to the latest and greatest version of SuiteCommerce.
Typical upgrades are from a SCA version to the latest version, and we are seeing more SiteBuilder customers move to SuiteCommerce and SuiteCommerce Advanced. 
Benefits

of being on the latest version of SuiteCommerce:
Better Site Maintenance
Easier future upgrades
Improvements to SEO and Digital Marketing
Simpler Internationalization 
Omni Channel Out of the Box 
Enhanced Site Management Tools
New out-of-the-box SuiteCommerce extensions
Use of extensibility layer
Every SCA release includes performance fixes and enhancements focused on image compression, page loading times, and large catalogs.
Most recent versions of SCA add more extensibility capabilities that make site management, and maintenance easier. 
The Extensibility layer allows to separate SuiteCommerce Core functionality from the Theme and the Extensions making it easier to upgrade into newer versions.
SEO enhancements are part of every release. After an upgrade to the latest version, you will see a positive impact in your Search Engine rankings.
SuiteCommerce Advanced upgrades happen twice a year and are typically focused on performance, extensibility, API enhancements and new web features introductions. Keeping your web store on the latest version has a huge impact on the ROI of your online channel.
We transitioned our e-commerce website to SuiteCommerce Advanced and engaged the team at UNLOCK to help us build out a number of customizations essential to the running of our business.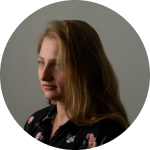 Roisin
National Marketing Manager, SQDAthletica
Upgrades have a huge
impact

on your revenue.
The NetSuite ecommerce team is mainly focused on performance, ease of site maintenance and adding new features and functionality for B2b experiences. Taking advantage of these and being on the latest version makes business sense.
Customers in Vinson, Elbrus, Aconcagua, and Pre Denali have a base upgrade process that applies to all versions, but we also evaluate the customizations developed in your store.
Based on our evaluation, we will share the process and project plan for the base upgrade to the latest version, and align with your business on which customizations will get reimplemented and which new extensions or features will get added to the site.
Base migration + Customization migrations + New Features or Customization development.
Every upgrade is different, and it depends if our customers have a sandbox or multi-site license. We have different project plans based on different scenarios. A typical base migration will take between 3 and 5 weeks.