NetSuite SuiteCommerce Portals enable you to create a customer portal experience where customers can access their information including transactions, financial statements, support cases, and more.
The SuiteCommerce MyAccount Portal helps you communicate with customers, work more efficiently, and provide helpful tools to allow your customers to see all the relevant information about their interaction and perform account-related activities online. You can also reduce customer support questions by providing anytime access to your knowledge base and document sharing.​
We have a dedicated team developing Custom Portals and creating amazing Self Service experiences. SuiteCommerce MyAccount can be customized to match your branding and can be extended to publish any record information.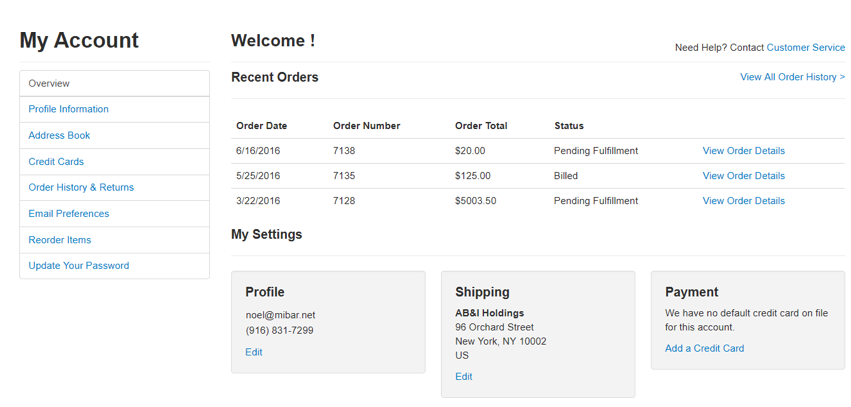 Contact us to get a Demo on our SuiteCommerce MyAccount implementation services. 
Operating a B2B web store requires more than just replicating the shopping ease of a B2C site. It also means providing online capabilities that solve
Read More »
The Store Locator feature lets customers find physical store locations by searching your NetSuite account's Location records and returning results within proximity of the customer's
Read More »